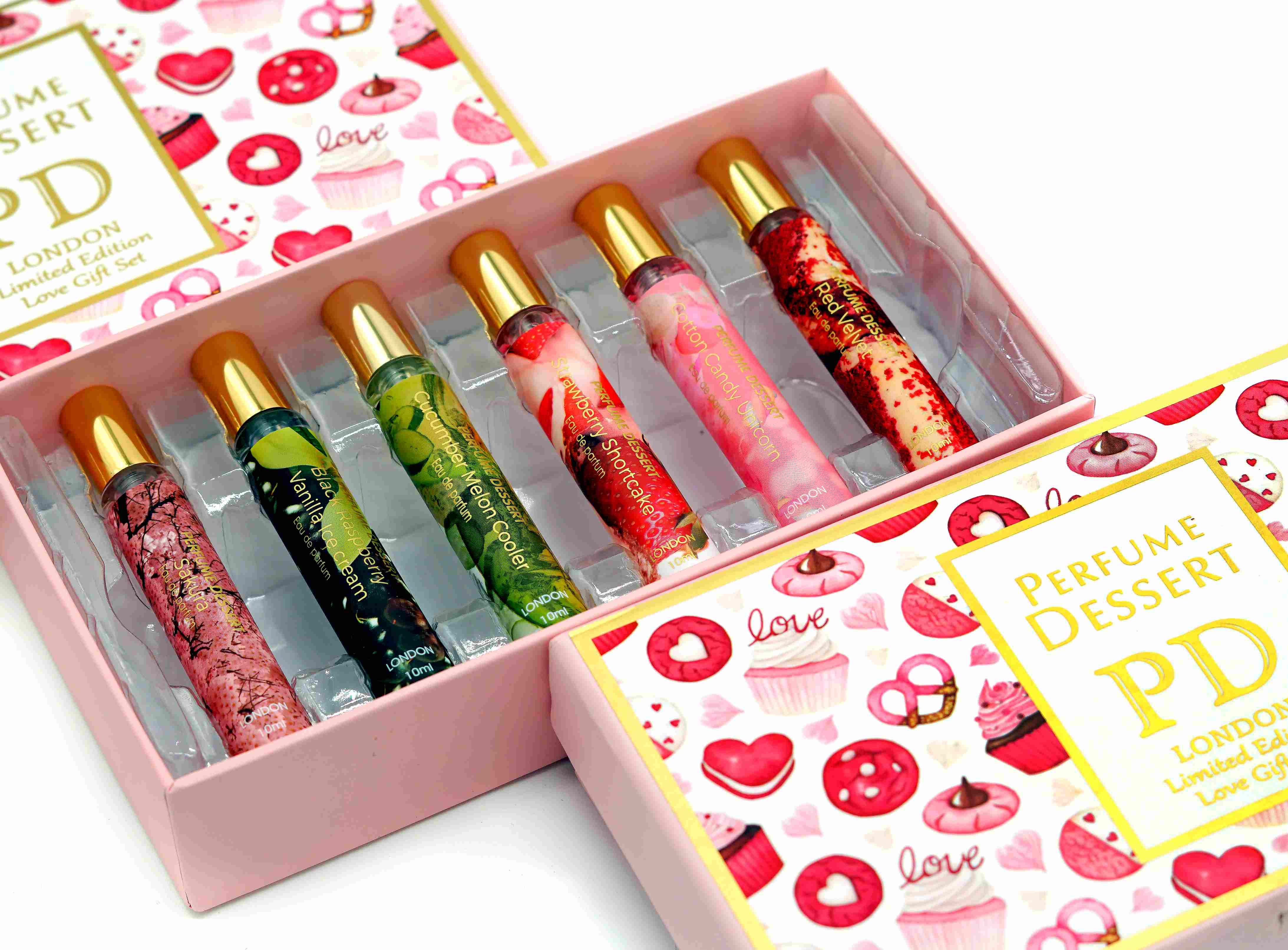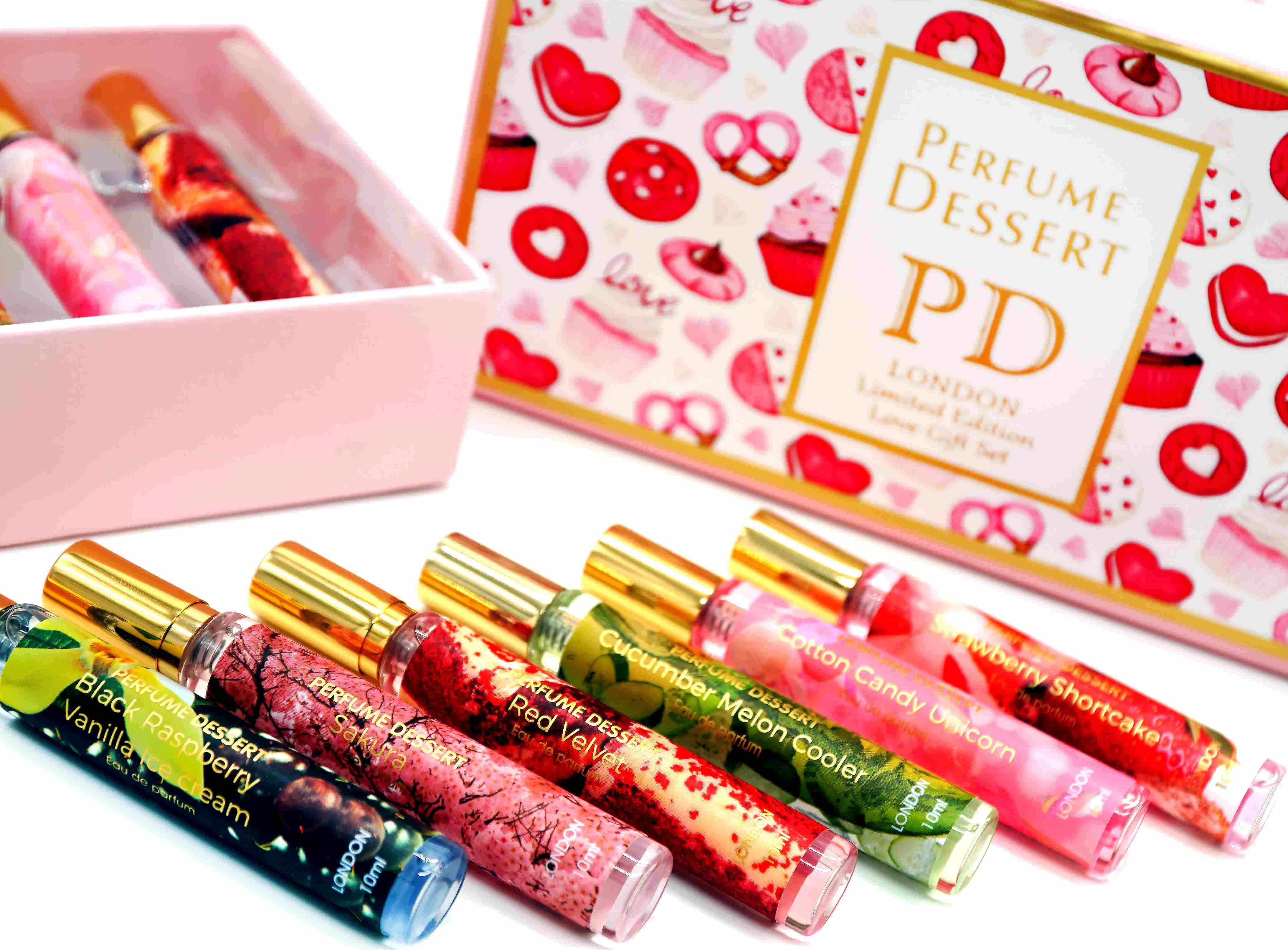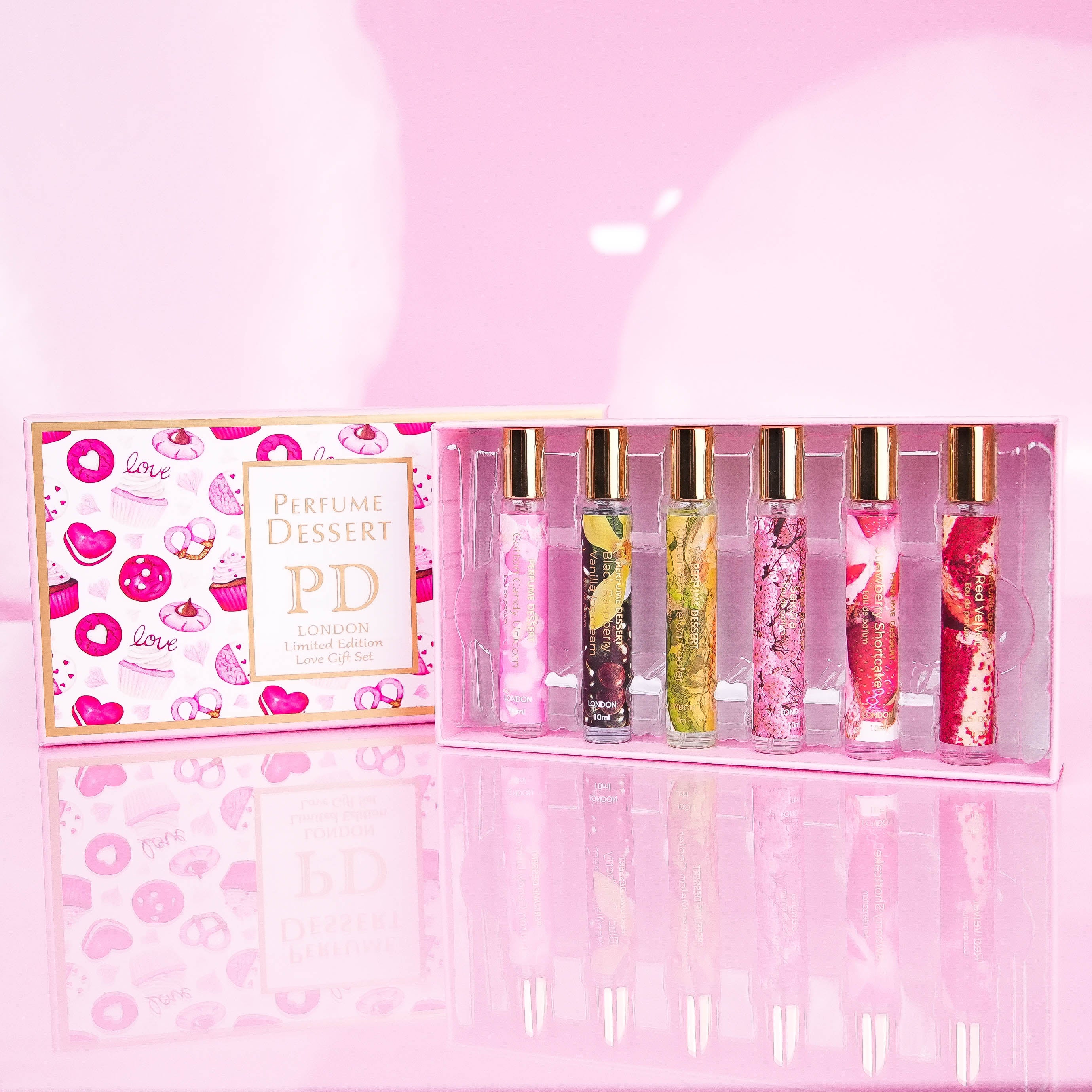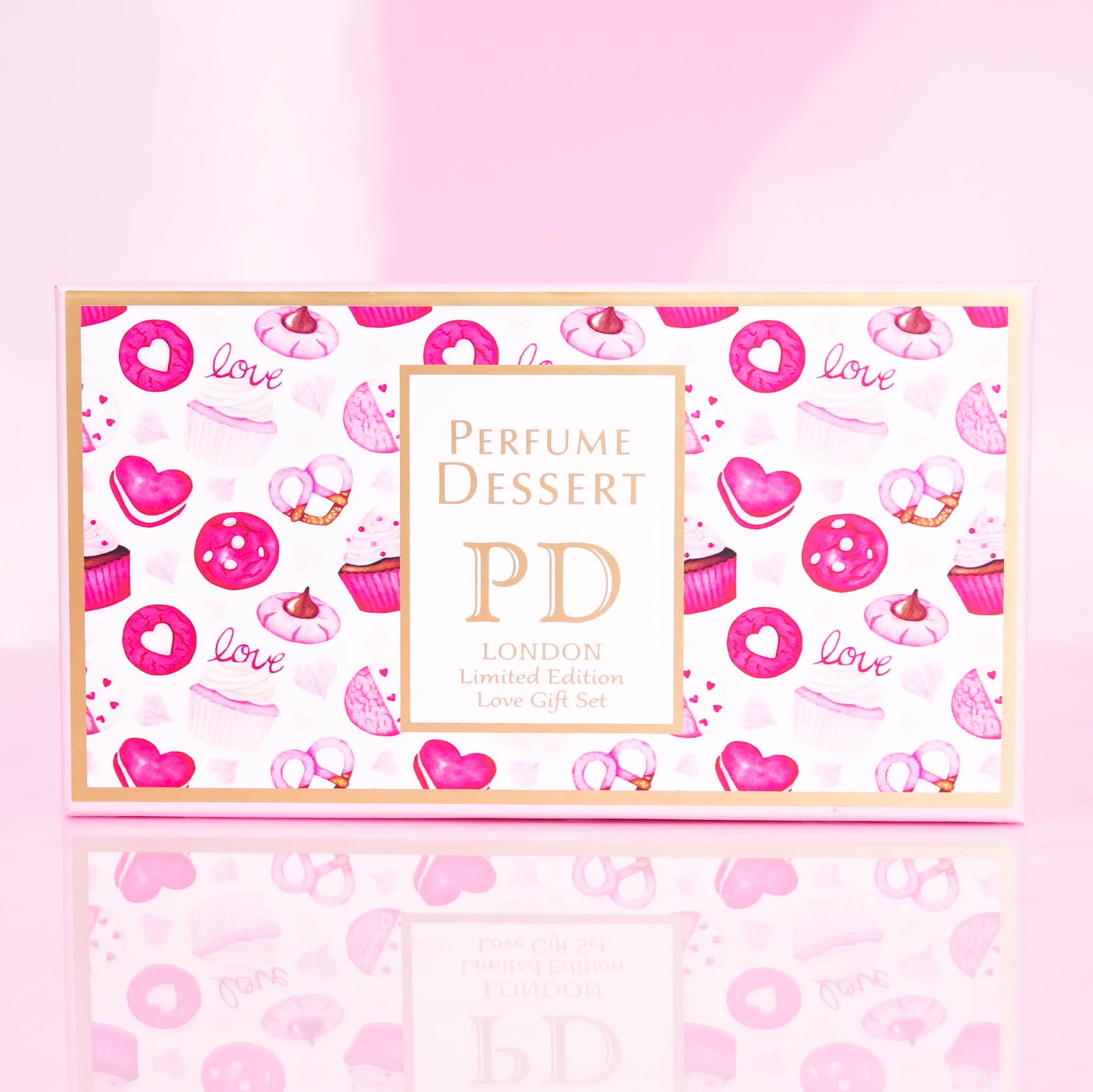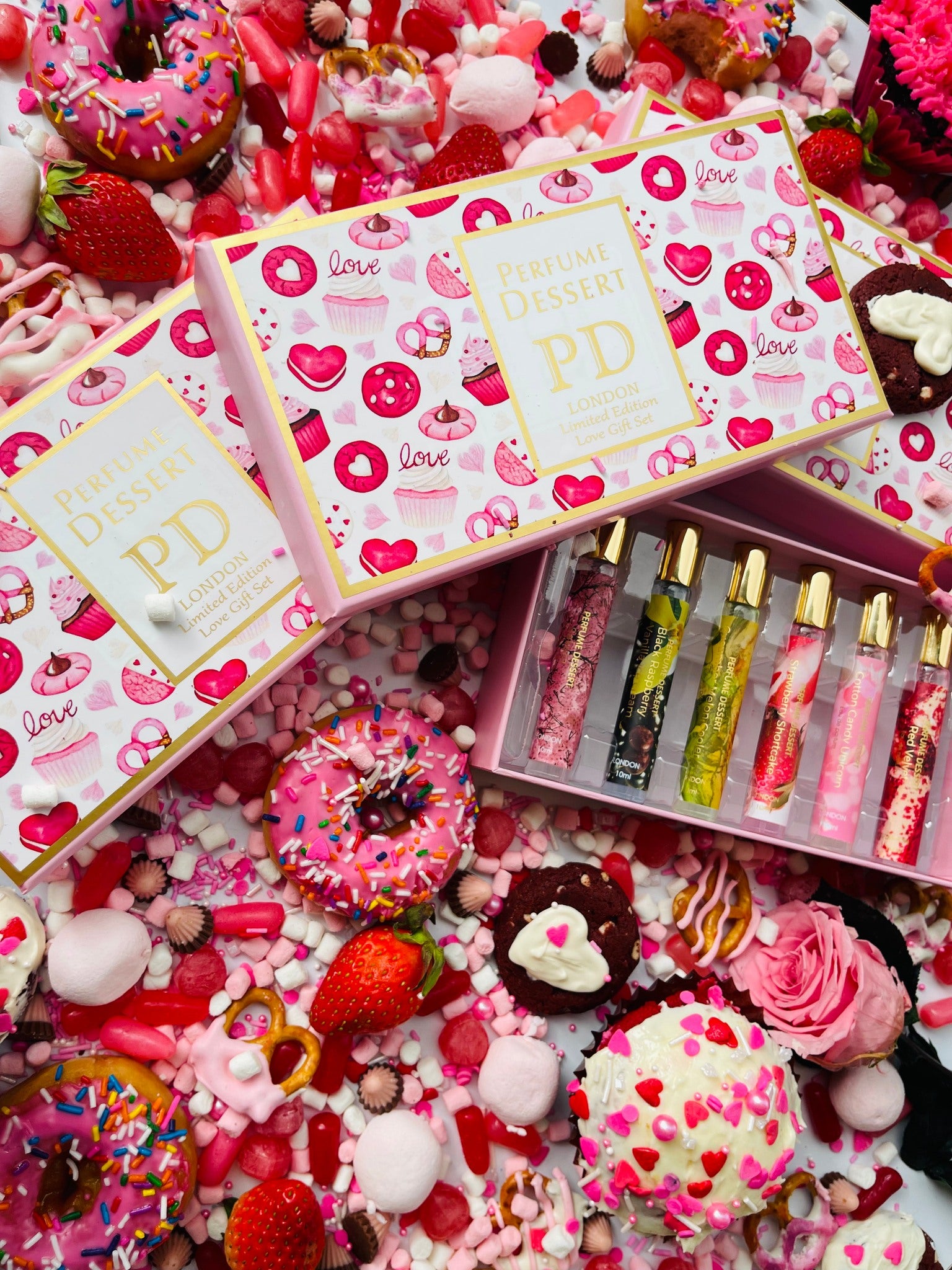 PD Loveset Limited Edition
WHAT TO LOVE  ✨

Perfume Dessert Love Gift Set 6 in 1 Set 
THE GIST
Perfume Dessert Love Gift Set is undeniably sexy, especially when we're talking about Classic Gourmand. Can choose from sultry to citrusy fruity to sweet & sexy in this perfume set. This set comes with a 10 ml size mini bottle to stow in her purse for every day or special occasions.
FEATURES 
-Sakura
-Red Velvet
-Cotton Candy Unicorn
-Strawberry Shortcake
-Cucumber Melon Cooler
-Black Raspberry Vanilla Ice Cream
---
PD Loveset Limited Edition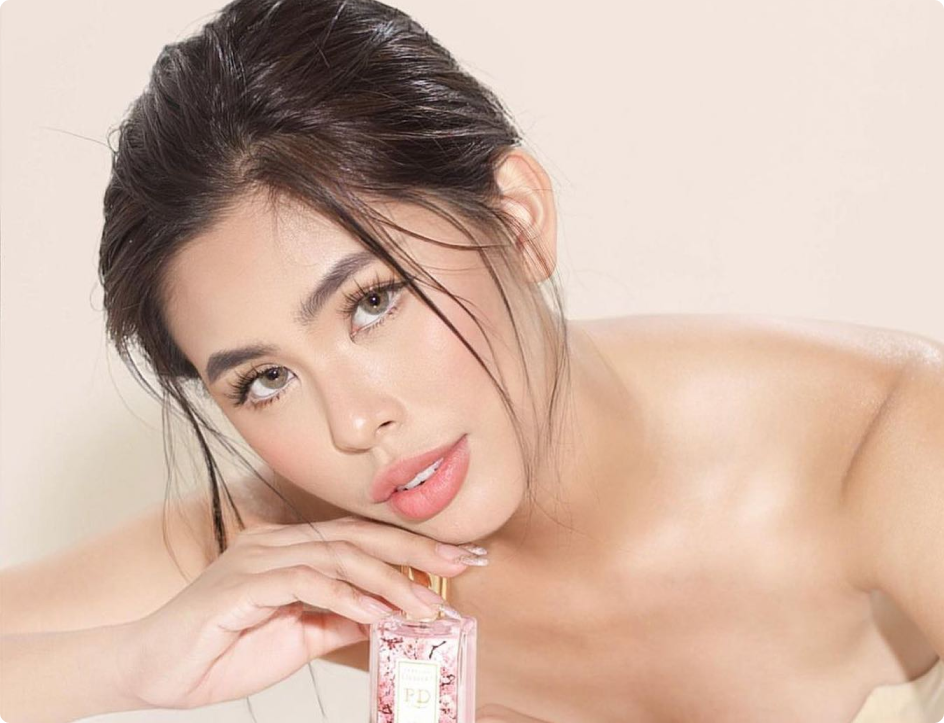 LUXURY PERFUME MADE AFFORDABLE
We are a Manila-based fragrance business offering affordable UK-blended sensual perfumes, plus more scented products — with a mission to become people's go-to fragrance every day and a goal to expand globally.
SMELLS EXPENSIVE. LONG-LASTING. FRESH & CALMING.
Take a whiff of your go-to luxury perfume that leaves a lasting impression.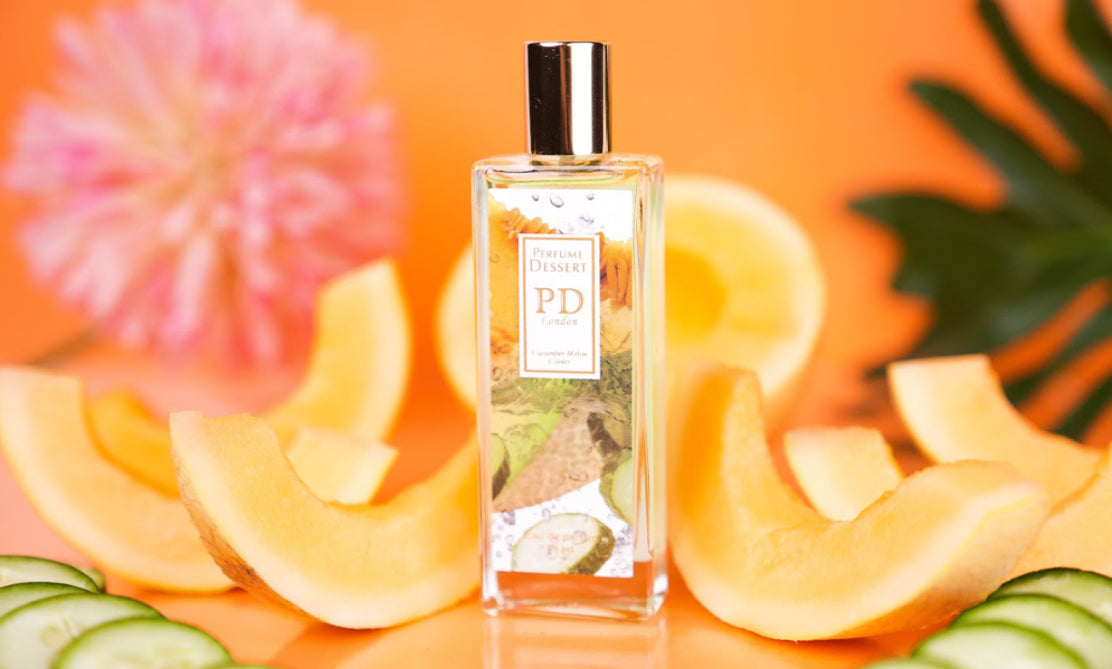 Let customers speak for us